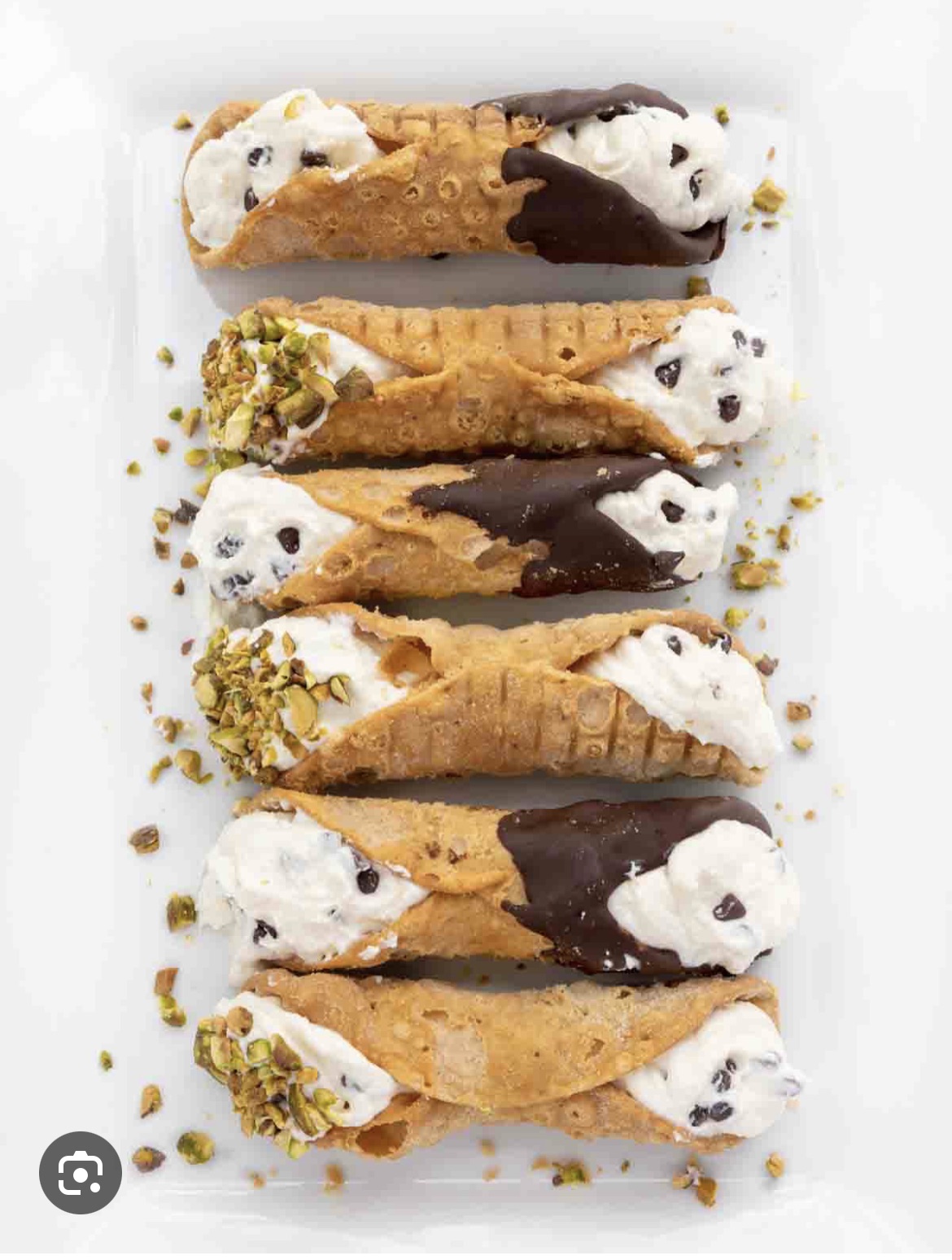 Explore the rich and authentic history of Sicilian cannoli, a cherished dessert that has delighted taste buds for generations. Originating from the beautiful island of Sicily, these delectable treats are known for their crispy shells and luscious fillings. Passed down through the ages, this traditional recipe combines the perfect blend of flavors, including Marsala wine, white wine vinegar, and aromatic spices. Indulge in the timeless pleasure of Sicilian cannoli, a true culinary treasure that will transport you to the heart of Sicily with each delightful bite.
INGREDIENTS
Dough
1 egg
1 egg yolk
30 ml (2 tablespoons) Marsala wine
15 ml (1 tablespoon) white wine vinegar
15 to 30 ml (1 to 2 tablespoons) water
375 ml (1 1/2 cups) unbleached all-purpose flour
30 ml (2 tablespoons) icing sugar
5 ml (1 teaspoon) cocoa powder
2.5 ml (1/2 teaspoon) cinnamon
2.5 ml (1/2 teaspoon) salt
30 ml (2 tablespoons) lard (or butter)
1 egg white, lightly beaten
Canola oil, for frying
In a bowl, combine the egg, egg yolk, Marsala, vinegar, and water. Set aside.
In a food processor, combine the flour, icing sugar, cocoa powder, cinnamon, and salt. Add the lard and mix thoroughly. Add the liquids and pulse until the dough forms into a ball. Add water, if needed.
On a work surface, knead the dough for 2 minutes. Cover with plastic wrap and let rest for 1 hour in the refrigerator.